PRESS RELEASES ON BAU 2017
More than just a chimney flue liner …
Hart Keramik on a growth curve / Export quota for ceramic chimney flue liners now over 50 percent / Double-digit growth rates thanks to new marketing strategies and restructuring of sales / Greater independence from fossil fuels thanks to Multikeram / Presentation of the entire product range at BAU 2017
Hart Keramik on a growth curve / Export quota for ceramic chimney flue liners now over 50 percent / Double-digit growth rates thanks to new marketing strategies and restructuring of sales / Greater independence from fossil fuels thanks to Multikeram / Presentation of the entire product range at BAU 2017.
Waldsassen/Schirnding (prs). – Ceramic chimney flue liners, together with firebricks for stove building and LEMIX® clay building boards are the main areas of business of Hart Keramik AG from Waldsassen/Schirnding. Exports are particularly important in this business segment, now accounting for more than 50 percent of business according to information from this tradition-steeped manufacturer of construction materials. "We have customers for our ceramic flue liners in lots of countries in Europe. And thanks to new marketing and sales strategies, our growth in this market segment is in the double-digit range," says CEO Anton W. Hart. This makes the company one of the biggest manufacturers of ceramic chimney flue liners in Europe, he says. Hart showcased its extensive range of products at the BAU international trade fair (16th – 21st January 2017) in Munich.
According to the family-run company, its European-wide success in the market segment for ceramic chimney flue liners is based on a strengthening of staff and strategic realignment of sales. At the same time though, the success story is also based on the high functional value of the product in the complete heating system of a house and on the know-how transfer provided by the company for its customers. "We use the English slogan 'more than pipes' to describe this. We supply not just the construction material for chimney construction, but the know-how required to be able to use the material in the right applications and in the right way as well. In this way we make a contribution to the commercial success of our customers."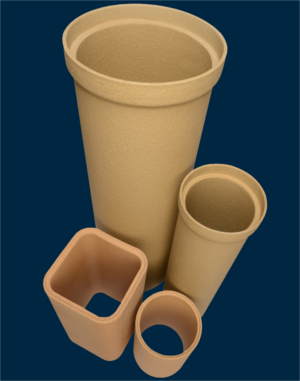 In addition to the service-proven ceramic flue liners for traditional applications, innovative products are also offered. The Multikeram ceramic flue liner developed by Hart can be used to easily create chimney systems which are compliant with the "W3G" classification now required by current standards (i.e. moisture-resistance, suitability for all fuels and resistance to soot fire), and therefore meet the technical requirements for all conceivable types of heating system, from low temperature boilers to wood-burning stoves. For owner-builders this provides the flexibility needed to be able to switch from fuel oil or gas to central heating with pellets at some time in the future if desired.
Among experts, therefore, it is also referred to as a "pellet chimney". This is because it is often the case that alternative and environmentally-friendly heating with pellets or hogged wood, and with it reduced dependency on fossil fuels, is only made possible with Multikeram – "an aspect which, given the current crisis not just here in this country but especially in the countries of eastern Europe, is becoming increasingly important," stresses Hart. This will boost growth even further in this product segment.
Hart Keramik at BAU 2017: Hall A3, Stand 121
Innovation in drywall construction
At the BAU 2017, Hart Keramik exhibited the first clay building board to be produced in Europe on an industrial scale / Fundamental further development of LEMIX® which will be of particular interest to drywall constructors / No need for time-consuming leveling plaster any more / Builders of timber housing are another target group in the frame given the positive characteristics of clay as a material
Munich / Waldsassen / Schirnding (prs). – At the BAU (16th – 21st January 2017 in Munich) international trade fair, the first ever clay building board produced at an industrial scale specifically for drywall construction will be on show. Hart Keramik AG from Waldsassen has undertaken major further development work on the LEMIX® clay building board that it launched on the market in 2013, and also invested EUR 1.8 million in modern industrial production facilities in Schirnding in the Upper Franconia region of Bavaria. This is associated with a production process which is unique in Europe to date and delivers a high degree of dimensional accuracy and profiled surfaces. As a consequence it eliminates the need for a layer of finishing plaster for leveling; the clay building boards can now be coated directly with a clay skim finish. LEMIX® therefore now offers drywall constructors a genuine alternative to the conventional drywall construction system for the first time, says CEO Anton W. Hart.
The new LEMIX® generation, which already conforms with the future DIN standard for clay building boards, features a special mix of clay, untreated natural plant fibers and a plant-based binder. Thanks to their high strength, there is no need any more for the glass fiber mesh previously used. In terms of fire protection the product is classified as building material category A1 (non-combustible). The other typical characteristics associated with clay as a building material remain unchanged. These include, for example, excellent moisture absorption values and low moisture-related expansion, which make the clay building board suitable for a wide range of clay plasters and lime skim finish plasters.
Other characteristics such as an improved room climate thanks to the moisture regulation function provided by clay, high storage capacity of the walls, which is important for protection against heat in summer, and good sound insulation values, will make the product attractive to builders of timber housing as a new target group for Lemix, forecasts the manufacturer. The new clay building board will enable the company to achieve significant growth on what are as yet only very small shares of the market over the coming years.
Hart Keramik at BAU 2017: Hall A3, Stand 121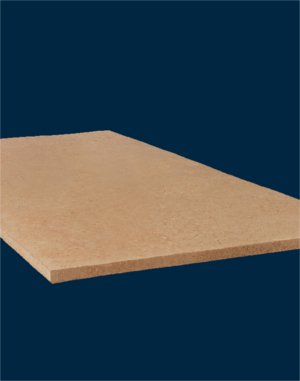 At the BAU, Hart Keramik presented the "smooth allround" firebricks / "Softer and pleasanter to hold" when working with them / Firebrick from Schirnding with a pale, elegant-looking color design / Suitable for all standard types of stove design
Munich / Waldsassen / Schirnding (prs). – Firebrick is well-known as a standard building material for the "insides" of chimneys and tiled stoves. However, the owner-builder only ever rarely gets to see this tradition-steeped product which is mostly hidden behind tiles. In which case, does it even matter what the appearance or surface quality of firebrick is like? Definitely! "Since the commencement of operations with our Plant III in Schirnding, we have been getting more and more feedback from users whose wish is for Hart firebricks with an allround smooth surface, because it feels far pleasanter and softer to hold in the hand," reports Anton W. Hart, CEO at Hart Keramik AG, Waldsassen/Schirnding. The manufacturer of construction materials uses an extrusion process to produce the bricks with a smooth surface. At the BAU (16th – 21st January 2017), he showcased the Hart "smooth allround" firebrick.
Even the color of the firebricks now makes a difference for many customers as well, according to reports from Hart field staff. In certain cases, e.g. open chimneys with a pane of glass, the walls of the stove can also be seen from the outside, such that the color becomes a design element. "Our firebrick is paler in color than many other products on the market. The typical elegant-looking creamy-white color of the bricks gives stove builders and owner-builders the aesthetic feel they are looking for," says Hart. "It also fits well with all standard types of stove design."
Plant III was one of the biggest single capital investments ever undertaken by Hart Keramik in the history of the company and has resulted in the concentration of all production facilities at a single site. With a footprint of 2000 m², products made at the site include firebricks for stove building. "Production is fully automated using state-of-the-art robot technology and automated racking technology. A separate shuttle kiln for firing the articles enables the products to be made with ultra-precise dimensional accuracy and uniform quality," explains Hart Director of Technology Michael Schwarz. This means that the articles offer better workability than ever – guaranteed. What is more, unlike classical tunnel kilns, the modern shuttle kiln provides the company with the production flexibility required by current demand.
Hart Keramik AG at BAU 2017: Hall A3, Stand 121